No one can deny we are living through a challenging period, in light of the Coronavirus (COVID-19), a new illness which can affect your lungs and airways.
As part of the British Cleaning Council (BCC), we are taking instructions and advice from them accordingly, as & when it becomes available. On the 17th February 2020, Council Chairman – Mr Paul Thrupp – released a statement on behalf of the BCC. Click here to read the Chairman's statement.
We are doing all we can to support our members – our two main concerns surround the cleaning activity they're carrying out, and the practicalities of running a company at this time.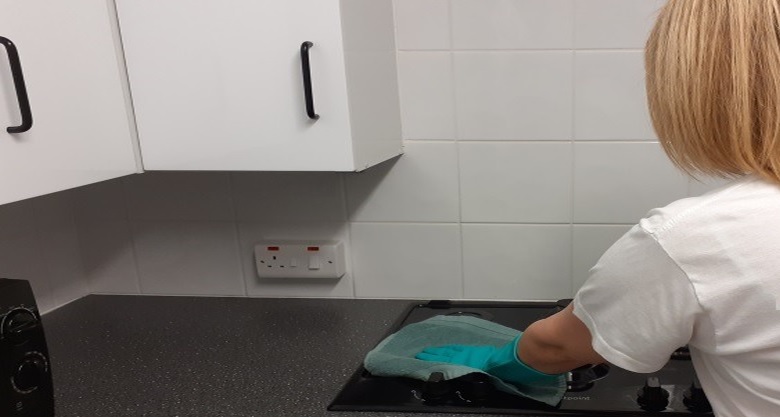 So what can customers expect from a professional domestic cleaning service? Before the DCA was founded, we conducted a huge amount of research into our industry sector, the conclusion of which you can read here. Even though homes are now easier to clean & electrical appliances have transformed how we clean them, it is still hugely labour intensive.
In order to be effective, domestic cleaning also requires skill, knowledge, and training, but it is not a specialist cleaning activity; the work carried out by a professional domestic cleaning company is unlikely to differ from anything the end-user could do for themselves. Furthermore, while there's a huge demand for professional domestic cleaning, customers are usually only able to budget for a few hours cleaning at a time.
Because of this, the DCA believes a modern professional cleaning service is there to supplement the household cleaning regime rather than be the regime itself, as not everyone is in a position to pay what it would cost to hire a cleaning service to take over the entire running of the home.
We expect professional cleaning service providers to clean safely and efficiently, taking care to reduce the potential for cross-contamination along the way, but we do not consider it their responsibility to set the standards in someone else's home. Standards vary, as do customers expectations, and we believe the customer has to oversee the responsibility for setting & monitoring standards within their home; after all, it's the customer who pays for the service and has to live with the end results, whilst every customer is likely to have requirements specific to their needs & property.
In respect of Coronavirus, we're advising our members to keep up-to-date with the information available on the World Health Organisation, Government and NHS websites
Areas of the home which are frequently touched – such as door handles, stair rails, and remote controls – need to be cleaned regularly anyway, and not just by the cleaning operatives on the day they visit; for cleaning to be effective, customers have to be prepared to carry on where cleaning staff finish off.
But it's not enough for anyone to ask for a "deep clean" or similar, without actually knowing what they'd like doing, and, similarly, with what – the customer needs to be specific. And it isn't sufficient to assume a mist of spray-cleaner on all surfaces is the answer – cleaning needs to be systematic & well-planned; for example, disinfectants are usually ineffective if they are used on surfaces which haven't been thoroughly cleaned first.
Even if a cleaning company usually provides the cleaning products & equipment, there may be occasions where a customer chooses to supply their own, based on what they think is best suited to their situation. Remember, COVID-19 is new, and we are all still learning about how it is spread & what precautions we need to take.
Spray-cleaners need to be used with great care; the DCA has always advised its members to use these sparingly (indeed not at all, where possible), due to the potential for the cleaning product to become airborne. This could allow the product to settle on surfaces other than those being cleaned, and can increase the risk of the product being breathed in by cleaning operatives & those who are using the rooms being cleaned, something which might be especially problematic for people who already have respiratory conditions.
When choosing a cleaning product for their home, the customer must make sure that manufacturers instructions are available for the cleaning operatives to follow, along with the safety data sheet. They should also provide what's needed to dilute and use the product correctly and safely.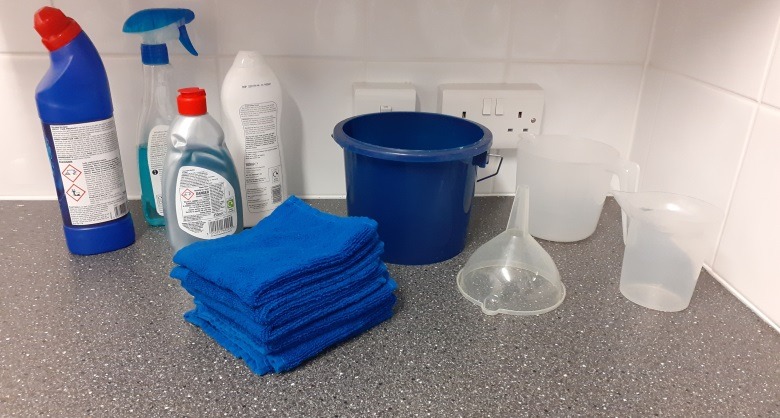 But, above all, they should allow the cleaning operatives the opportunity to say whether or not they are prepared or even allowed to use a certain product or carry out a particular task; communication between customers and service providers is crucial, and each party needs to discuss & respect the views of the other, so as to reach a mutually satisfactory arrangement.
Unfortunately, there are going to be times when both customers and cleaning service providers need to cancel appointments, either for the long or the short-term, for a variety of reasons. Conversely, some customers may be requiring more cleaning visits than usual. We would urge all customers to give their service providers as much notice as possible, should they need to cancel, as this allows cleaning operatives to be allocated to other jobs or take leave etc.
We would also ask that customers inform their service providers of any illness within their home, to allow cleaning operatives the chance to decide whether or not they wish to attend. As before, we are all of us dealing with a new problem – communication is key.